K&L Precision Painting: Interior & Exterior Home Painting
Exterior Painters serving Lee's Summit
A quality exterior painting job will restore the beauty of your home and protect it for many years. Our exterior home painting company serves Lee's Summit and Kansas City area homeowners.
Interior Painters serving Lee's Summit
An excellent interior painting job can create a stunning, elegant transformation for your home. We are an experienced interior home painting company in Lee's Summit.
Before Replacing Your Rotting Wood… Many homeowners and contractors make the mistake of repairing the damaged wood and calling the problem solved.
With over a decade of experience serving the needs of Kansas City and Lee's Summit, our painters know exactly what it takes to get the job done right with providing the best in whole home painting solutions. We take great pride in the quality of our workmanship and sustaining a strong reputation with our customers, which is a must as a successful locally owned and operated business.
Our painting company in Lee's Summit will even offer complimentary project estimates so there will be no rude surprises when it comes time to pay your bill. All of our work is guaranteed, and we are members of the BBB A+. Make certain that you get work performed at an A+ rating by calling on the professional team at K&L Precision Painting for building or home painting in the Lee's Summit and Kansas City areas.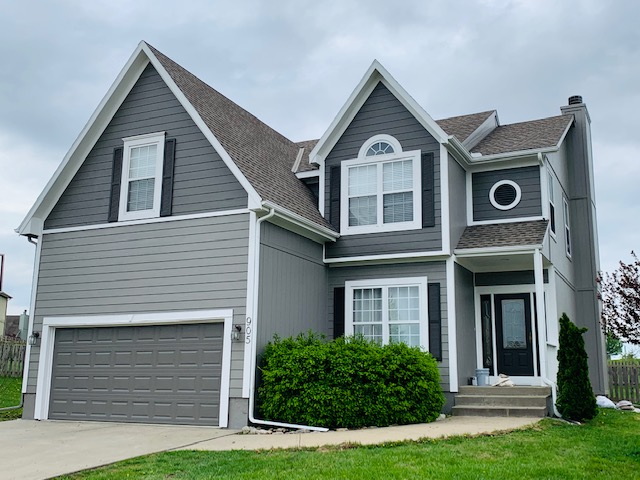 "Matt and his crew did a great job painting our house! He and his team's attention to detail was outstanding. They obviously pride themselves on not cutting corners and ensuring to provide the best service they can. He was very excited to show me how they were extremely thorough when caulking. They were very respectful of our space and time. I would recommend Matt and his team at K&L; Precision Painting to anyone requiring any painting work on their house. They definitely take the precision painting portion of their name to heart."
"Amazing! Absolutely perfect attention to detail, quality, and service at a great price for our large house and work needed, with excellent taste and minimal direction required from me. The job was done faster than expected, even though the weather was extremely hot and humid, but they worked hard, did a great job, and were fully prepared and self-sufficient. The initial estimate and scheduled date were both honored with no issues whatsoever. Will definitely hire again. Thanks so much!"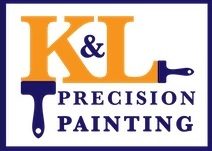 K&L Precision Painting
4061 SW Marline Drive
Lee's Summit, MO 64082
Phone: 816-516-4203 (call or text)
Email:
[email protected]